The Path to Building Your Dream Home
Financing
The most obvious starting point is, "how much is all this going to cost?". Review the list of our Approved Construction Lenders and get Pre-Qualified. For your benefit and ours, we've selected those we truly believe to be the best Lenders and Loan Officers in the area. Don't make the mistake of "putting the cart before the horse" when planning your project. Find your Builder first and then work with a lender that not only understands construction but is already engaged with us and ready for your project to begin. *See Our Lenders Here*
Land
Acquiring your Land must be a primary focus because nothing can happen without it. It's worth knowing that the vast majority of Realtors are not experienced and therefore not helpful with finding Land. *Speak to a Coval Home Consultant* We'll be happy to introduce you to the right Agents. Finding the Land is only half the battle, though. We are also happy to introduce you to Land Experts who can study, estimate, permit, and even manage the Site Development work you need for your unique Land. Don't make the mistake of trying to become an expert yourself!
Home Order
Here's the fun part! Together with your Coval Home Consultant, we'll review and finalize what you want and need in your new home. Any and all layout changes, finishes, standards, upgrades, etc. are discussed together so that everyone knows exactly what's planned for in your project. *See our home's amazing standards here* This is a very detailed process and takes many good conversations. So we're happy to work on this together as early on as you want. Once you officially have your Land, you're capable of ordering your Home and beginning the journey of building your home! Don't delay if you don't have to. Why do we say that?
Planning & Pre-Construction
This is likely to be the most challenging and lengthy part of the whole building process. This is why we recommend ordering your home and getting started sooner rather than later. From the time you order your home, our Coval Pre-Construction and Permitting Teams begin assisting you through our amazing online system. This assistance from our Coval Team is a free service that few builders offer. Although Coval is not a land development company, we will share virtually any resource you'd need so you're never wondering what to do next or who can help.
Rather have minimal involvement in this phase of your project?  Ask your Home Consultant about our 'turn-key' referrals.
Home Construction
With site work completed, building permits in hand, and a Coval Project Manager ready, it's finally the time to get your home build started! The foundation is first of course and framing begins next. Before you know it your home has come out of the ground and all the items you requested in your Home Order are each being installed. Coval Homes is one of the fastest on-your-lot builders around with a guaranteed build time of only 150 working days from framing to finish on any standard floor plan. But we will never sacrifice safety or quality just to be the fastest. Your Coval Project Manager will personally see to it that your home is built at or above all residential codes and is something we are ALL truly proud of when completed.
All Finished!
That's it! Finally, the project is complete and your Coval Project Manager has done a thorough walk-through with you to ensure that nothing is missing. All that's left is final paperwork and moving in! Building a home is not easy. But with Coval, we will always do our very best to put you, your family, and of course your home up to the highest standards with quality, respect, and fairness in mind. We're grateful to be your Builder and have the opportunity to be a part of something so special in people's lives. Enjoy your new Coval Home. Thank you!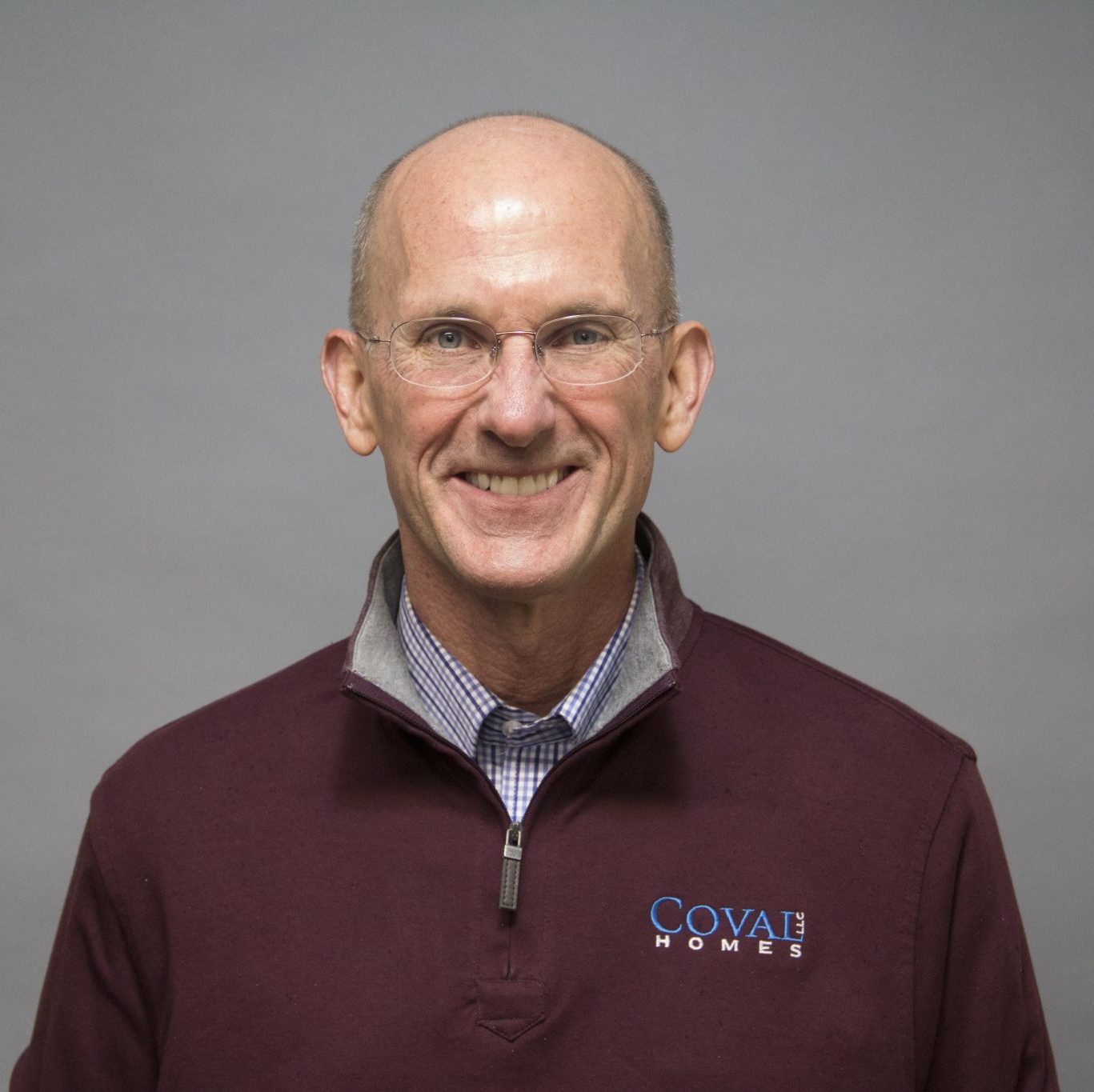 Gary O'Neil
Sales Manager
Kitsap Branch
Meet A Dream Home Expert
Meet Gary!  He considers it a privilege to work in an industry where he can make a significant difference in the lives of the homeowners he serves.  What questions can Gary answer for you?