1-time close 30-yr fixed, 15-year fixed, or 10 year ARM. (Lock Rate upfront)
Free float down at modification for 30-year and 15 year options
Conventional up to 95% (660 Fico)
Interest only payment during construction
Free re-amortization at modification
No seasoning requirements on land purchase or refinance
Use equity in appraisal for your down payment (Refi)
Eligible to use purchase of land in one loan (talk to lender)
12-month Construction term
Primary and Secondary Homes, and upon exception rental homes.
No "Spec" homes.
2-4 unit homes eligible
Jumbo Products Available on 30 year fixed and 10/1 ARM
720 Minimum Credit Score
90% LTV Max up to $1,000,000
80% LTV Max up to $1,500,000
75% LTV Max over $1,500,000

Starting as little as 5% down: We lend up to 95% LTC (Loan to Cost) on owner-occupied homes built with a licensed contractor.
What starts at, stays at OlyFed: We don't sell loans to third parties – that'd be like selling our relationship with you! We assure top-quality service by providing it ourselves.
Everyone gets the same rate, No risk-based pricing with our home loans, You get our advertised rate regardless of credit score.
Competitive interest rates – Automatically gives you the best rate before closing if a better number comes along, it's yours.
All in one financing: Close up-front on permanent financing – All in one loan no need to refinance and pay additional closing costs or take the risk of interest rates being higher.
Jumbo loans – need $725,000 or more? We've got this with competitive jumbo rates.

1-time close 30 or 15-yr fixed

Lock rate upfront

Free float down at modification

Conventional up to 90% LTV min 700 FICO

Conventional up to 80% LTV min 680 FICO

Interest only payments during
construction

Free re-amortization at
modification

No seasoning on refi required

Use equity in appraisal for your
down payment (refi)

Purchase of Land in one loan

12-month Construction terms

Primary and Secondary homes

Competitive rates and fees

Flexible and quick draw process

100% LTV USDA construction
loan for qualified buyers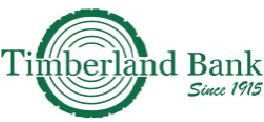 All-in-One fixed rate

Fixed and adjustable rate products

Land purchase, construction, and final mortgage (with modification)

12-month construction term (extension available at $175.00 per month)

Fixed-rate during construction

Interest-only payment during construction

80% LTV based on the equity of your project

Max 85% loan to cost

Jumbo loans construction specialists

We have local underwriting and approval

Responsive and quality hometown officers

Disbursement can be processed via email or any Timberland Bank branch

Primary, secondary homes, and investment properties

20-acre parcels, larger than 20 acres reviewed on a case-by-case basis

Land purchase, construction and final mortgage
Max 80% LTV (with proposed structure)
Minimum 700 credit score
1% Loan Origination Fee
Property needs to be rural
No acreage restrictions
Farm income producing properties are always eligible (schedule F income) or zoned for Ag (EFU, Forest Zoning, etc.)