With offices in Port Orchard and Tacoma, Washington, Coval Homes offers a great option for customers who want to build their dream home in Washington state.  Exclusively building in the greater Puget Sound area, we focus on quality, not quantity.  Your Washington dream home project is in good hands with a trusted team of proven professionals.  In operation for over 10 years, Coval Homes is a locally family-owned and operated business with a homegrown reputation and lasting subcontractor relationships.
*Additional travel charges may apply to new build areas and/or islands.  Ask your Coval Homes project consultant for more information.  Exclusive Washington Home Builders, local family-owned and operated.
What Fellow Washingtonians Say About Us
Take A Virtually Guided Tour – Featuring the Coval Rainier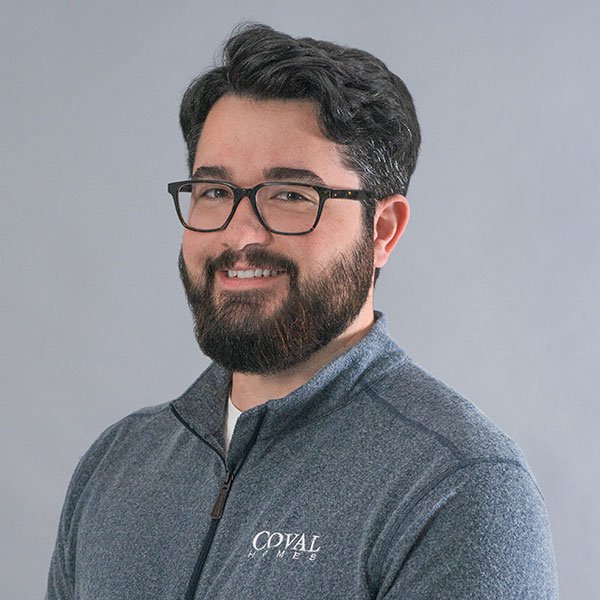 Joey Harman
Project Consultant
Tacoma Branch
Meet An Expert
Meet Joey!  His passion is to help customers realize their dreams of building their custom homes.  This passion with Joey's ability to listen and understand what the customer needs makes him a perfect fit for your project.  What questions do you have for Joey?