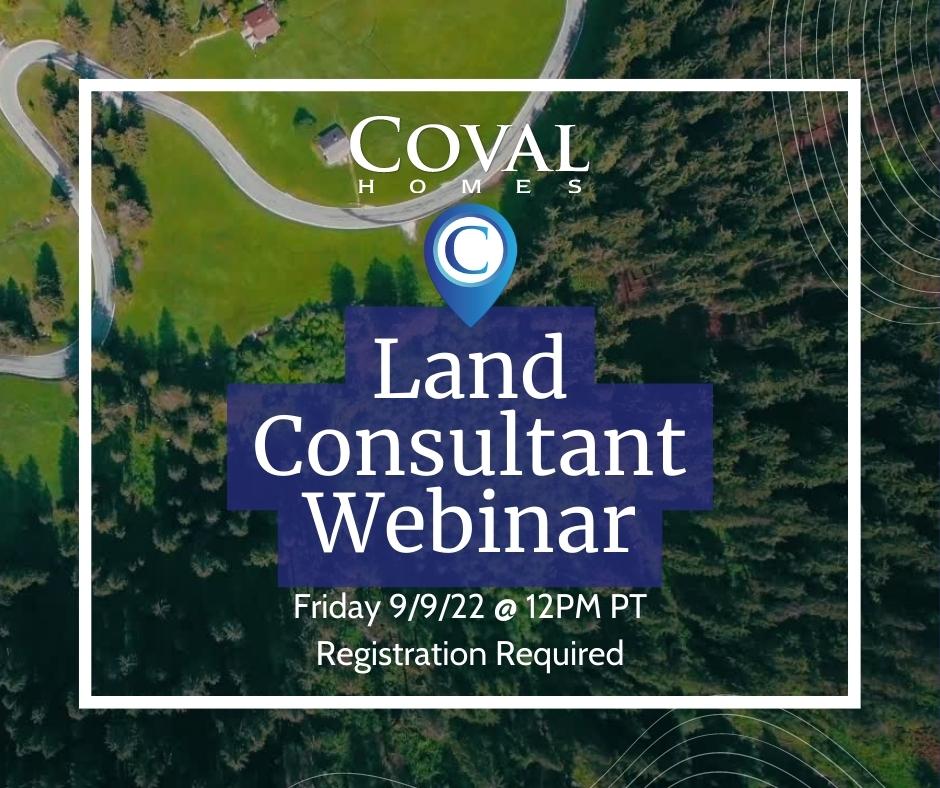 Event Details: Friday 9/9 @ 12 PM
Building your new Coval Home is only half the battle! What about your Land's feasibility, permitting, utilities, excavation, etc? Rest assured, we have the resources you need to enjoy a successful home-building project from beginning to end.
Please, join us for another one of our very helpful and informative Zoom Webinar Events Friday, September 9th at 12:00 PM.
In this Webinar, you'll have the opportunity to learn from a highly experienced Lead Consultant in the industry of Land feasibility, permitting, and much more. Not only that, you'll have the ability to send in your own questions live on the webinar.
Whether you own Land already or not, please RSVP now so you don't miss out. We look forward to seeing you soon!