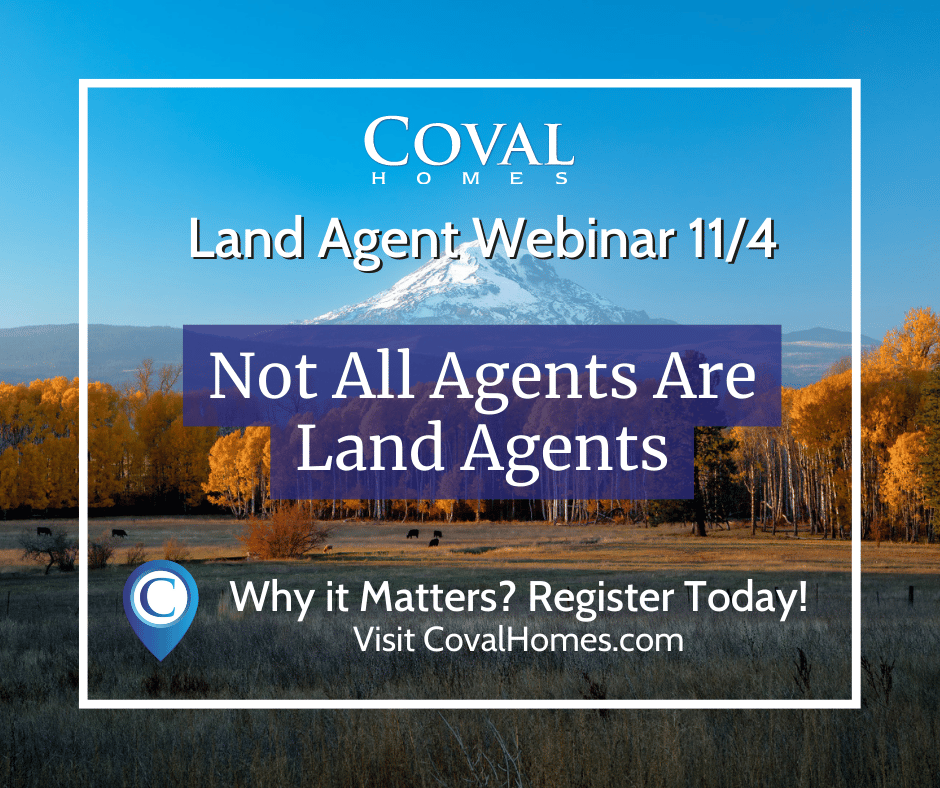 Event Details:
Friday 11/4 @ 12-12:30 PM

Registration is Required
for this FREE event
When finding buildable land, it is essential to work with an experienced agent who knows what to look for when assessing land. On many occasions, they can quickly point out issues and also have better land listings than their home-only counterparts. Join us as we host an expert land agent, talk about tips, and get some advice as you look for your perfect lot.
We encourage you to sign up for this free 30-minute webinar and ask our expert land agent. Make sure to bring all of your questions like:
– Any questions or concerns regarding specific lots you are considering,
– Any challenges in your search for land and how to get better results,
– Questions regarding buildable land requirements,
– And anything else!
Registration is required to attend! Limited spots are available!