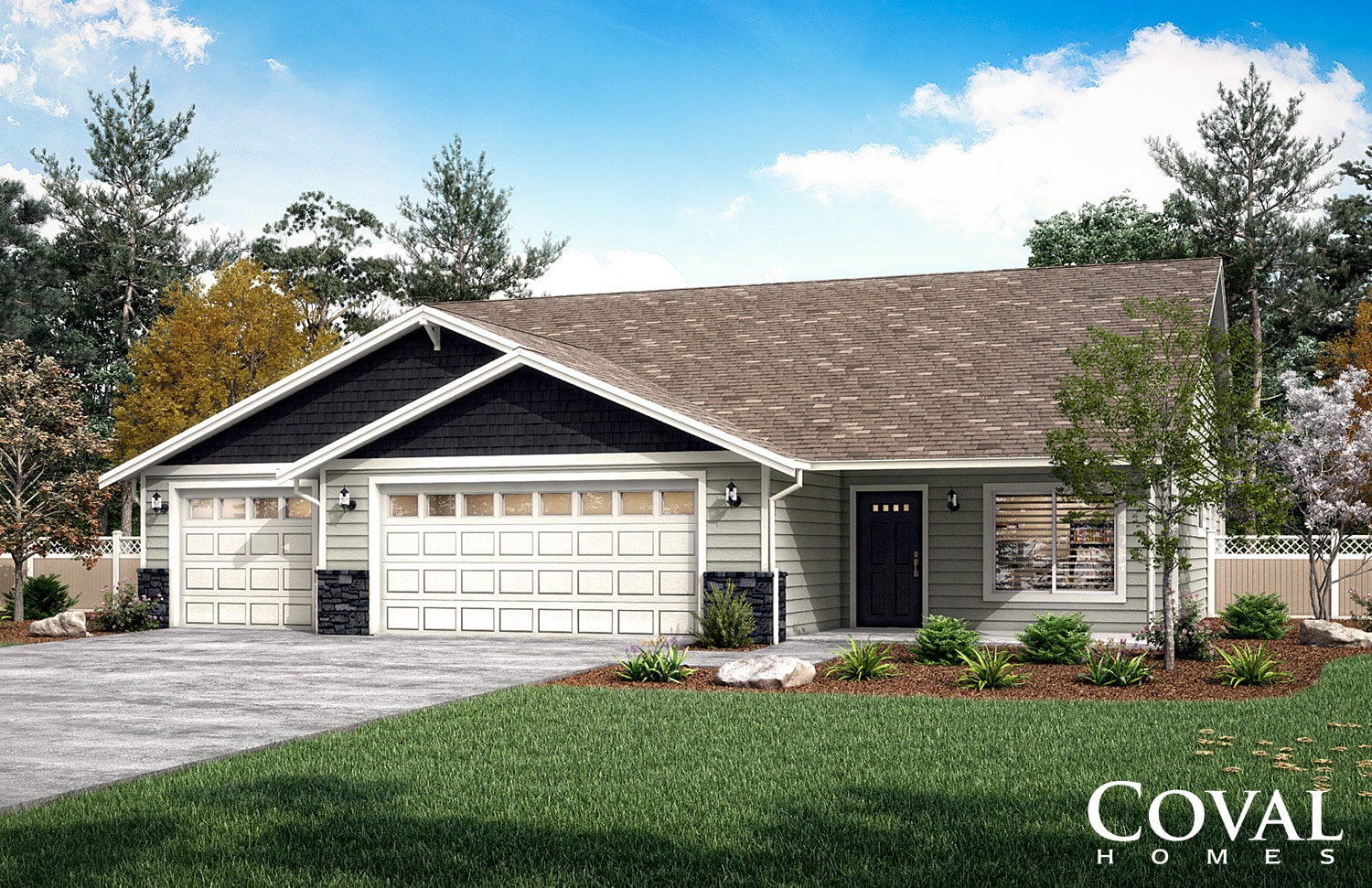 We are happy to announce a new plan has been added to our floor plans.  Introducing the Coval Magnolia!  With a modest footprint of roughly 1800 SQ. FT.  this cozy 1-story, offers room "for all of your toys", with a 3-bay 751.5 SQ. FT. garage.  3 garage bays aren't typical for a home of this size, but with Coval Homes it now can be.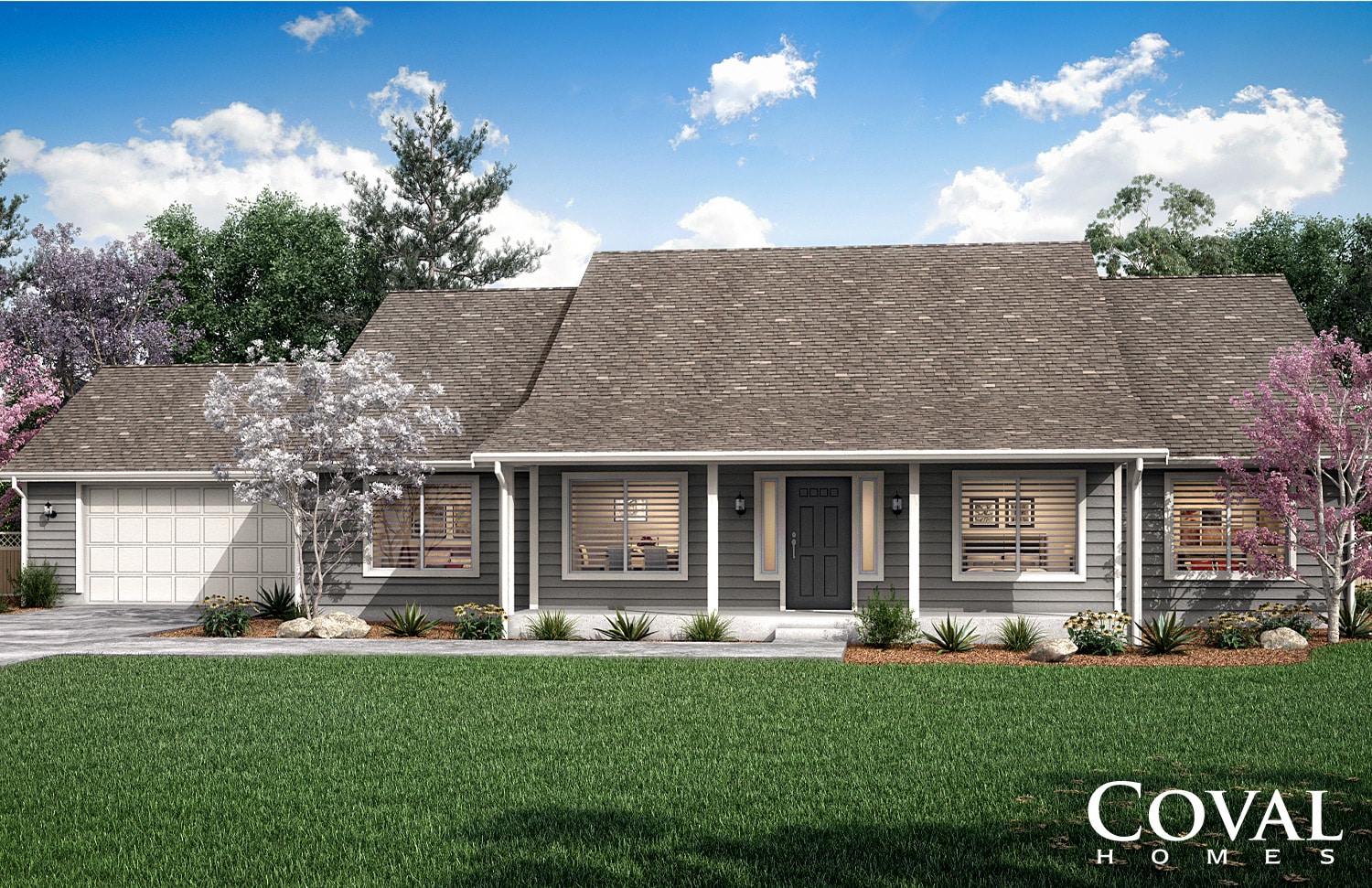 Introducing the reimagined Coval Cedarwood!  The Coval Cedarwood has been updated to extend the covered outdoor spaces in both the front and rear of the home.  It now has 30-foot long exterior spaces perfect for entertaining and taking in your surroundings.  With added living space and a redesigned roof, this new Coval Cedarwood has lots of character.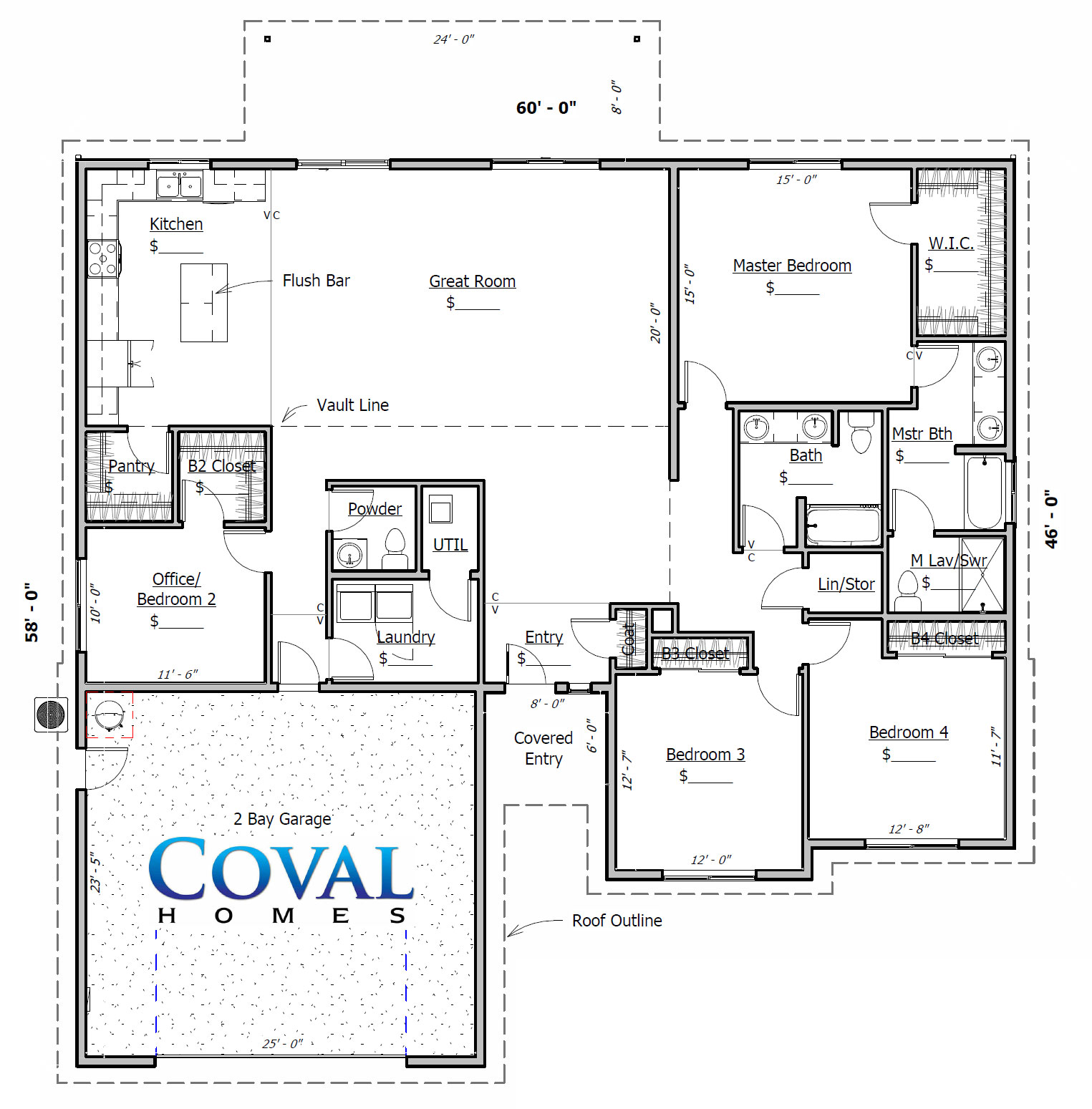 Introducing the added living space to the Coval Madrona!  The rear of the home has been updated so that the Great Room runs flush throughout the entire back of the home.  This adds additional living space to your main vaulted area.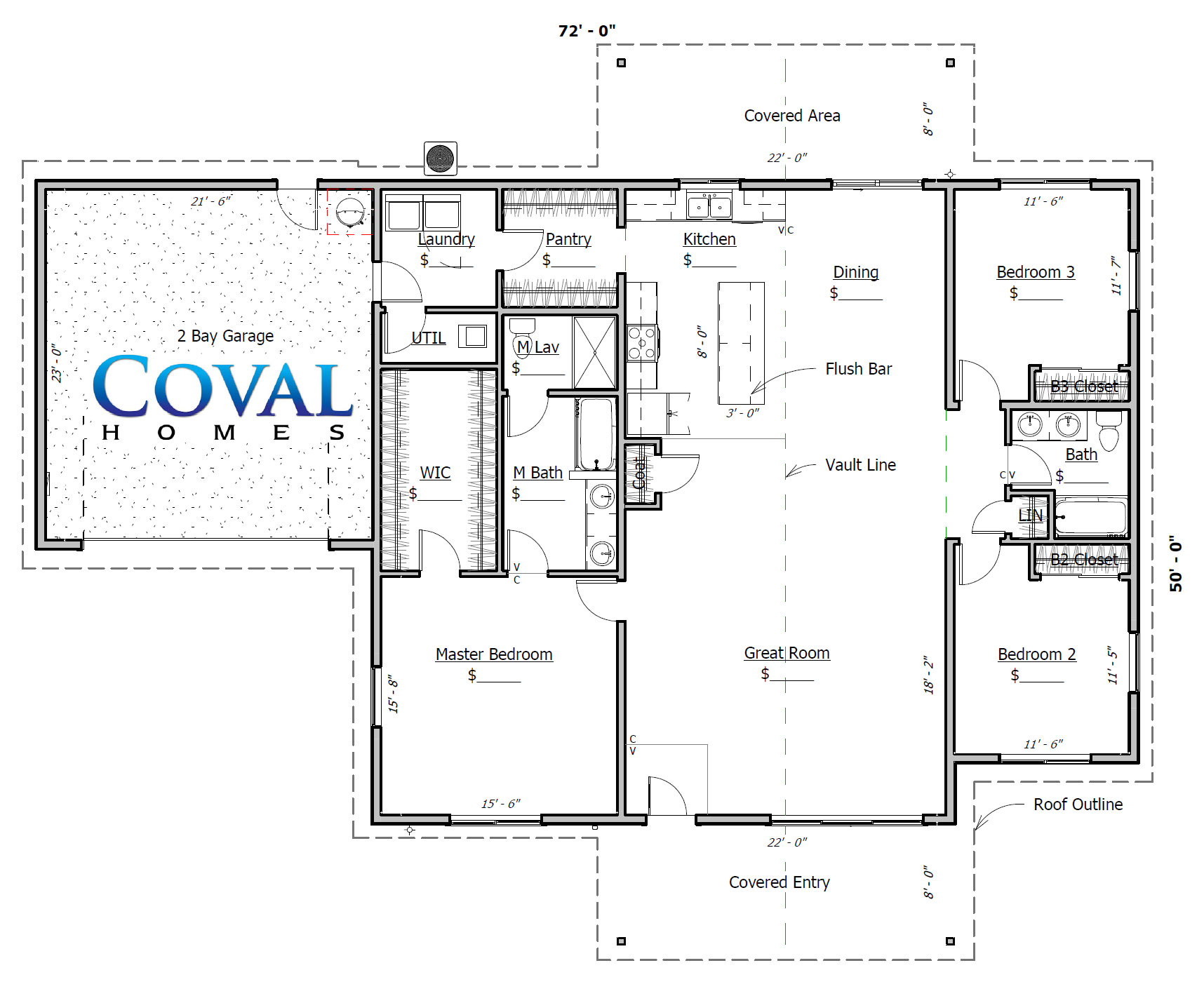 Just like the Coval Madrona, the Coval Sitka has also been updated to accommodate a flush wall spanning the entirety of the rear of the home.  This means more room, in particular the communal vaulted space.  Also, a window has been added to the master.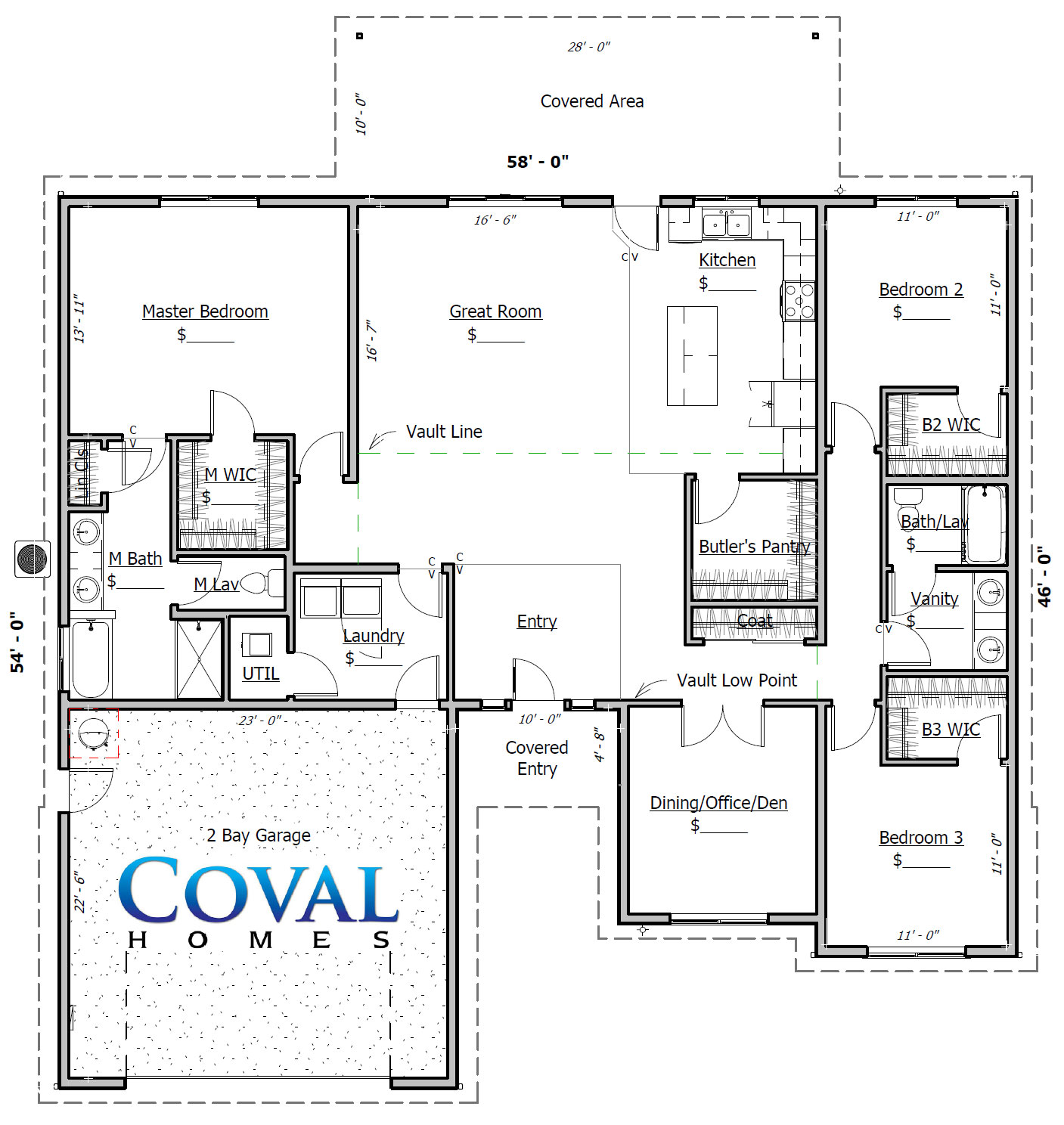 Lastly, the Coval Cypress has also been extended in square feet to form a uniform rear wall for the home.
In introducing the reimagined plans and the new Coval Magnolia.  We hope to give homeowner builders more options to what they see available in the market.  We've taken into consideration a lot of feedback received from other homeowner builders and have implemented these new updates.  If you have questions please ask one of our expert home consultants by filling out our contact form!