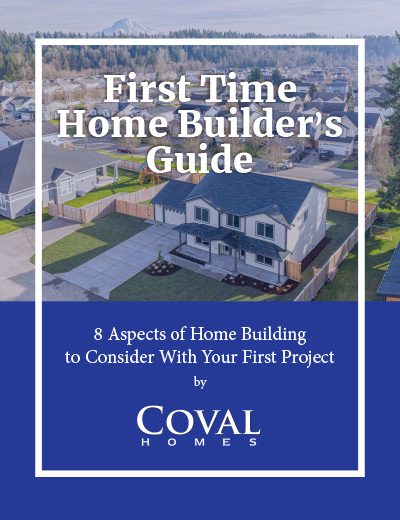 Get this First Time Home Builder's Guide to learn:
Understanding the roles you have as a first time home builder
Working with a custom home builder or semi-custom home builder
How to find land to build your dream home
How to finance your build
Understanding how additional costs can happen
The design and decision process
Site development
And more…
First Time Home Builder's Guide
As a first time home builder, it's common to want to solely manage every aspect of your home build.  Deciding to take on too much might lead to cost overages and wasted time.  We understand, that it's exciting and you should feel excited, but building your dream home is not a race and there are a few aspects of your build project that you cannot control (permitting, land studies, inspections, etc.).
The purpose of this guide is to educate the first time home builder on 8 aspects of home building to consider with your first project before you start building.  To avoid those costly overages and time delays we will explain how to avoid mistakes as you begin your home building project.
Fill out and submit this form to download your guide. 
You'll Be Proud of What We Build Together!